New Construction Services
Since 2014, ALCO Lighting has worked with some of the most reputable real estate developers and contractors in North America, providing unparalleled service for high and low-rise residential and commercial buildings in Canada and the United States.
ALCO Lighting is dedicated to working with developers and contractors to ensure that lighting packages are designed properly. Our qualified team strives for all-around customer satisfaction with regards to the quality of products, competitive pricing, and design with supreme attention to detail from the beginning of the job until the final fixture is installed.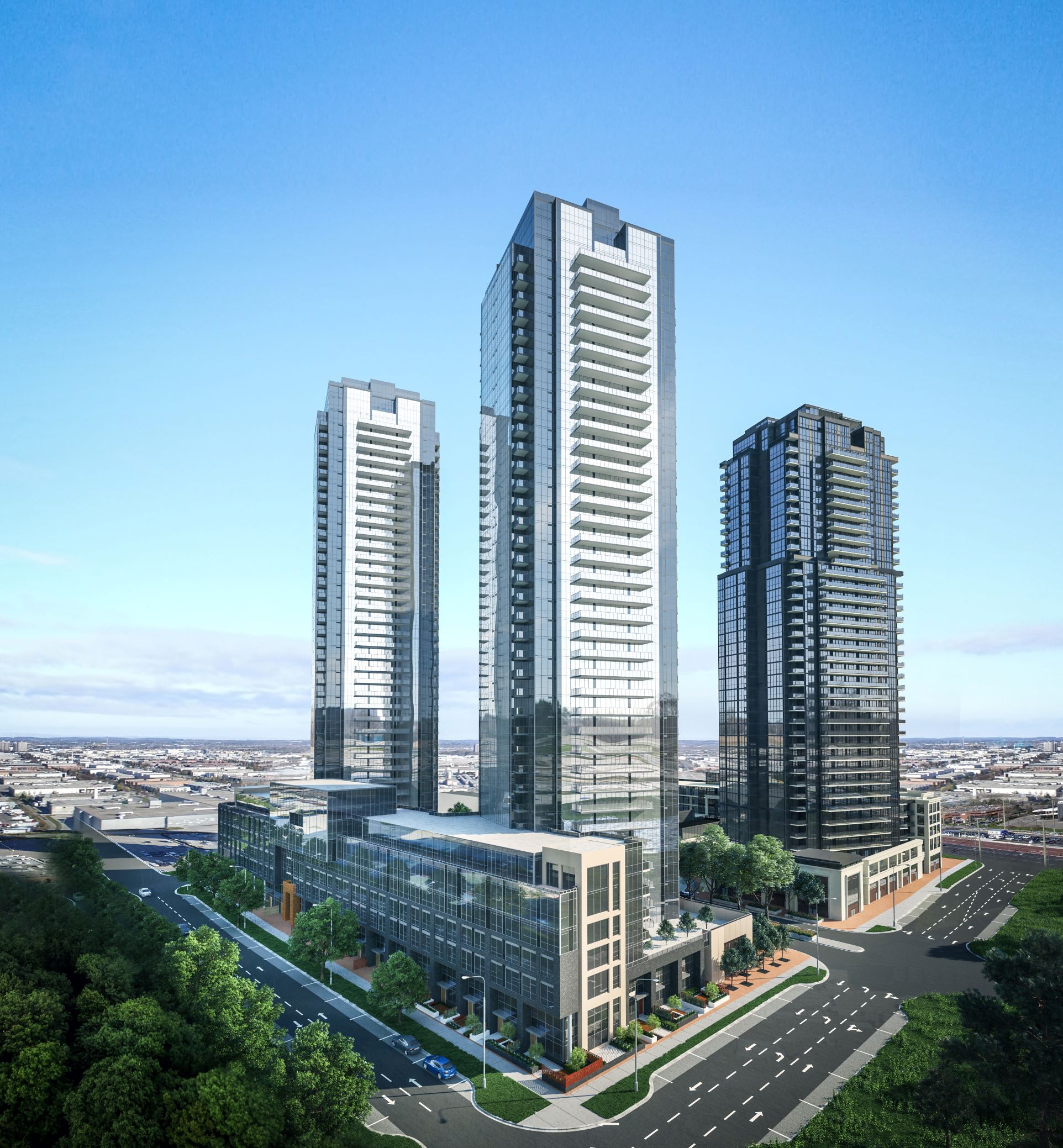 Lighting Design
There is no one correct lighting solution for every scenario. The purpose of good lighting is not just to see, but to direct people's eyes to what you want them to see. Energy consumption is also a major factor in every decision. We ensure that foot candle lighting levels are adequate for the application, while optimizing energy consumption. Our in-house team can also provide detailed, calculated photometrics on-demand to ensure any selected light fixture will meet the required light levels in any area of a project.
Project Quotes
Accurate and quick pricing quotes can be the difference between winning the job and forfeiting it—for us and our clients. Our in-house estimating team will perform a job take off and pricing for any sized project in as few as 24 hours. Not only will we have a price as quick as you need it, but we will be able to get the fixtures themselves for better wholesale prices, translating into savings on your part that enhance your bottom line.
Submission of cut sheets
We provide you with a complete submission package containing specifications on every fixture priced within the job—features, descriptions, charts, etc.—all in a professionally-bound format.
Expedited Projects
Professionalism doesn't need to be slow. Dealing with large scale building projects requires planning, coordination, communication, and careful timing. We understand that there are many elements in putting together a new build and that we are just one of many wholesale distributors you are going through for materials. Certain elements have to be tackled in a precise order, and an element that is delayed due to late shipping or bad communication can topple an entire project. As our orders are processed, you will be notified of the lead time and expected deliveries for each individual fixture. If your project is on "rush" and you're waiting for the pieces to come in, we will work with our vendors to expedite orders so that we can make your deadlines.
Value Engineering
If you are over budget, we can work with you to value engineer the lighting portion of your project. We use our extensive understanding of lighting elements—of what you need and what is on the market—to examine your options, discuss the pros and cons of each, and together, to come up with an alternative that maximizes your budget. If you are working on a new construction project, ALCO Lighting will work to keep you within your means and help keep you in sold standing with your clients, managers, and investors.
On-site service
Need us to come to you? We will. If we had to pick one thing that got us this far in the wholesale lighting industry, it would be our friendly, competent and efficient customer service. No one likes to think that things will go wrong, but we all know that sometimes they do, especially in construction. A company is only as good as the way it handles these issues. That is why, over the duration of your project, we can have a field representative venture out of our offices to visit your job site and resolve any questions, concerns or problems that might come up related to delivery, installation, or operation of your lighting systems.
Project planning & management
Each project has its own dedicated ALCO Lighting Project Manager who conducts site visits, co-ordinates equipment-related purchases, performs quality control from start to finish, and ensures the entire installation runs on schedule. Our in-house project manager will work with the electrical contractor on site to arrange a delivery schedule as per the job construction schedule. There is no need to have excess on-site storage or to worry about on-site theft. We will deliver often, and only ship to site what you require in stages.
No cost storage or delivery
Extra costs? Not from us. We will warehouse your entire lighting supply for your project in house, and hold it until you need it delivered at no cost to you. We want to ensure you are not surprised with extra costs, so we co-ordinate product deliveries to our warehouse according to your delivery schedule. We then ship to you as needed, with next-day service to your job site. No cost for warehousing. No cost for shipping to your job site. No surprises. It's that simple.